A limited selection of Food and Drink will be available all day. Please see the menu below for prices.
More food and drink is available in the Orange Tree pub, next door.

Our merchandise stall will be open all day. A great chance to pick up some dice, dice bags and other game related products.
Dice – from 10p
Dice Sets – from £3
Dice Trays – from £5
Dice Bags – £2 each or 2 for £3
Board Games – (Prices Vary)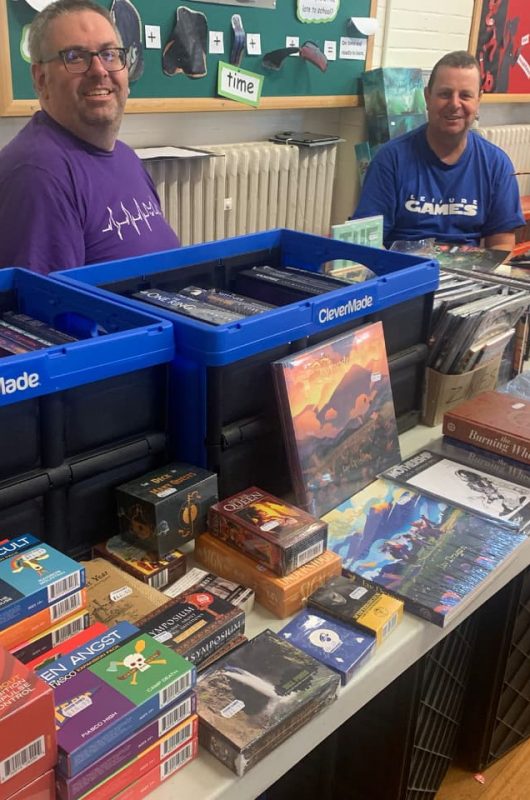 Leisure Games

Leisure Games is a specialist Games retailer. Our "Bricks & Mortar" store in North London is filled with what may well be the widest range of of tabletop games in the UK. It is not uncommon for people to spend many hours just perusing the enormous range on our shelves, and should you wish for some advice our friendly and knowledgeable staff are on hand to assist.

We stock Board Games, Collectable Card Games, Non-Collectable Card Games,Indie Games, Roleplaying Games, Historical Wargames, Miniatures, Traditional Games, dice, scenery, game mats, counter trays, card sleeves and more.